5 Ways to Double Your Revenue in Q4
You know I'm all about easy, practical strategies that you can put into action right now. So, in today's episode of the Millennial Mom Movement podcast, we're diving into 5 ways to double your revenue in Q4 while also making those 2023 goals a reality and finishing the year strong.
Raise your hand if you're that person who looks forward to the beginning of a new year because it feels like a fresh start. Well, I'm right there with you, and even though you can't see me, I'm raising my hand. I'm all about a clean slate, planning, and making New Year's resolutions – it's kind of fun, right?
So what if I told you that you don't have to wait until 2024 to get started working on those goals? There are less than 90 days left in 2023, which means it's the perfect time to kickstart the upcoming year right now! So let's dive in!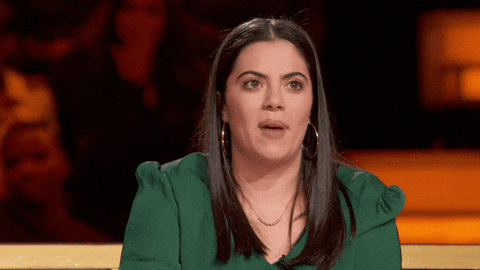 Strategy 1: Creating Irresistible Offers
Strategy number one is to think about an offer that won't demand too much time or money. It's not about creating a massive digital course that takes weeks to build out. This might look like an easy service offering or simply reframing a service you already have in a new way.
Real-World Example:
I recently worked with a mastermind student, talking through easy ways to boost her revenue without having to take on more clients. She felt maxed out on time and didn't want to expand her team. So, we brainstormed and came up with an idea – a seasonal bundle. This was basically an extension of her existing offer, just framed in a simple and more desirable way.
It took her about an hour and a half to create this offer. She crafted some graphics, outlined the details, and set up automation to handle payments and contracts. She actually just launched the offer this week and so far it's going really well. It's exciting to see other people thrive in this way, while testing things out as we come up with them. It's pretty amazing to see others thrive, while experimenting and testing out new things, right?
So I encourage you to think, what could that offer could look like for you? Maybe it's a template, a coaching session, a specific framing of your offer, done-with-you services, or even done-for-you services. You're the one that knows your business best. But this is where I want you to get creative and have fun with it.
Strategy 2: Leveraging Your Biggest Platform
Moving on to strategy number two, focus on your biggest platform (and no you don't need a million followers), whether it's Instagram, TikTok, email lists, Pinterest, your blog, or YouTube channel. I want you to remind your audience who you are, who you help, how you help them, and how they can work with you.
Tapping into Instagram's Power
Instagram is a great platform to leverage in this context. By creating well-crafted posts and stories, you can keep your offerings in the spotlight. The reason for this is simple – people tend to forget things. Life gets busy, and they have a lot on their plate. It's not easy for them to remember everything that's happening in our business. So, a little Instagram nudge can work wonders!
Strategy 3: Email Blasts and Building Your List
Let's move on to strategy number three. If you have an email list this strategy basically involves sending an email blast (if not, this is your sign to start one). Use your email list to inform your subscribers about your available spots. If there are only a few openings, make it sound exciting, and if you've created a seasonal offer, make sure to mention it in your email. And yes, this is also for all you service based businesses out there, because it's the easiest way to reach your ideal and existing clients, meeting them right where they are.
Strategy 4: Teamwork Makes the Dream Work
Strategy number four is all about collaboration. Collaborations are the perfect way to extend your reach and introduce your services to a fresh audience. It's a win-win situation for everyone involved. So, why not reach out to people or businesses with a similar audience that you can tap into and suggest working together?
I recently received a pitch from a past client. She is someone I admire in the business world, and her email was beautifully crafted. She reached out for collaboration, and I was genuinely so excited. My mind went into overdrive with tons of ideas on how to make this collaboration happen and how much value we could bring to each other's audiences. It's going to be so much fun!
Need a hand with your pitch? Well, inside the Millennial Mom Movement Shop, we've got just the thing: our perfect pitch templates. Crafted by our skilled copywriters at The Virtual Assistant Studio, these templates pack valuable content to supercharge your client pitches, helping you land those dream clients!
Strategy 5: Maximizing Chatbots for Business
Let's wrap things up with strategy number five, which introduces the idea of chatbots. Now hear me out, they're no longer the spammy messages of the past. Platforms like ManyChat, affiliated with Instagram, can actually help you engage potential leads and build your email list.
You can craft chatbots in your unique tone of voice and style. It can be casual and conversational, making it appealing to your audience. You can collect email addresses, send links, or even share free lead magnets. Chatbots are an innovative way to drive leads off Instagram and right into your sales funnel.
So, what's your action item? Don't wait until 2024 to chase your goals. We've got less than 90 days left in 2023, and now is the perfect time to get started. Let's hit the ground running and finish this year strong. I'm right there with you and I'm not letting off the gas pedal anytime soon. Take action, implement these strategies, and let's make the most of the time we have left in 2023. You've got this! 
Wanna be the first to know when a new podcast episode drops? Sign up below and get exclusive notifications sent straight to your inbox. 
Pin This Post for Later!