How To Structure Your Business for Success
Have you ever wanted to take a peek inside somebody else's business? I know I have. Sometimes I look around and I'm curious about the inner workings of how other people run their business. You know me, I'm all about transparency, so I thought it would be fun to take a sneak peek inside our very own virtual assistant agency, the Virtual Assistant Studio! So let's dive into ALL the details as we chat about how to structure your business for success.
The Burning Curiosity About Other Businesses
You know what's funny? Social media usually shows us the glamorous side of businesses—the big collaborations, media mentions, and all that exciting stuff. But what really grabs my attention are the less flashy but oh-so-important things, like the size of their team, who's doing what, the systems they've got in place, and how they handle their finances. I've always been a fan of keeping things transparent, and thanks to the Millennial Mom Movement podcast, I can share ALL the behind-the-scenes secrets without holding back.
Today, we're chatting exactly how we've structured the Virtual Assistant Studio, and why we've set it up the way we have. I'll be honest; when I first started this business, I didn't have a master plan. Nope, I was winging it most of the time. And to be honest, some days I still feel like I'm winging it a bit. But as the business grew, I quickly realized that I needed to step up my game as a leader. That meant getting strategic about our team structure.
The Not-So-Sexy But Necessary Part of Entrepreneurship
Now, I get it; talking about team structures and HR stuff might not sound like the sexiest topic out there. But trust me, it's the kind of strategic thinking that can turn your business into a well-oiled machine. It's the stuff that allows you, as the business owner, to step into that coveted CEO role, focusing on the big picture and strategic moves instead of getting lost in the weeds. And who doesn't want that?
We all know money's important, but time? Time is the real currency. Sure, we want to hit those revenue goals, but not at the expense of spending time with our loved ones or even having a moment to ourselves. So, it all boils down to planning.
Real Talk: How We Run Our Virtual Assistant Agency
When it comes to building our team, I like to think we've done a pretty good job. Sure, we've made some hiring missteps along the way, but that's all part of the learning process. I had an amazing conversation recently where someone told me, 'You didn't hire the wrong person at the wrong time. You made the best decision with the information that was given to you at that time.' And now you're able to make an even better decision for your business at this point in time. And you know what? That's true for a lot of us.
The beauty of running your own business is that you can change things up when needed. If something's not working, you have the power to course-correct. Whether it's your team structure, your product or service offerings, or your standard operating procedures, you're the boss, and you get to decide.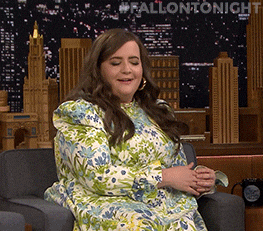 Building Our Dream Team: The Inside Scoop
So, let's get into the nitty-gritty of how we structured our team. When I first started hiring, I brought in a part-time contractor to help with client work, freeing up a bit of my time and allowing us to serve more clients. It was a win-win. But as things grew, I realized we needed specialists in certain areas. That's when we brought on a copywriter and a graphics person.
As our agency continued to expand, it became clear that we needed individuals who could take full ownership of client accounts, building strong relationships and knowing every detail about those accounts. Enter the account managers. They oversee specific client accounts, making sure everything runs smoothly and handling all the little details. Think of them as the superheroes of client management.
Now, within our team, we have different roles, like copywriters, graphic designers, podcast editors, and video editors. But we don't overload these specialists with too many accounts. We want to maintain consistency in our work and ensure each client's unique fingerprint shines through. That's why we limit the number of accounts they handle.
In our team structure, there's also a director of operations, someone who acts as a bridge between me and the account managers. Their role is to handle the day-to-day stuff, so I can focus on growing the business and doing tasks only I can do, like recording this podcast. It's all about creating a well-oiled machine.
We've also followed a model of promoting from within. Everyone in our team started at the bottom, working on client projects, and gradually moved into leadership roles. This approach helps our team understand the business inside and out, and they can mentor and train new team members effectively.
Diving into Internship Opportunities
Speaking of which, we recently launched an internship program with a local university. We've got six interns onboard, and they're getting a taste of what modern remote working looks like in 2023. It's the perfect opportunity to help them see the possibilities of the creator economy.
We divided our interns into different departments, like podcasting, influencer clients, and small business entrepreneurs. Each intern has a mentor within the company, creating a kind of big sister program to guide them through their journey. It's been so fun watching them dive into our world and bring fresh perspectives.
Mapping Out Our Team and Strategy
In our team structure, we have me at the top, account managers in the middle, and specialists at the bottom. Account managers specialize in different types of accounts, like influencers, small business entrepreneurs, and podcasters. They report to the director of operations, who ensures everything runs smoothly.
And here's the thing, our structure has evolved as we've grown. We didn't start with a director of operations or account managers. We grew into those roles as the need arose. The key indicator that it's time to hire for a position is when there's tension internally. But ideally, you want to plan ahead and hire strategically. I have a whole episode on how to hire and how to know it's the right person, which you can find HERE, so definitely go back and give it a listen if you're in a season of thinking, "Okay, I know I need to hire, but I don't know where to start."
But then we're also in a phase of, okay, how do we grow this team from where it is right now to where I want it to be in the next five years? And the answer is one step at a time. One hire at a time. Always keeping an eye on what the future looks like and how we're going to get there, but also being okay with tweaking and being agile as the needs of the business evolve.
Grab your 'Ultimate VA Roadmap' – your comprehensive guide to becoming a virtual assistant and regaining control of your work-life balance. And the best part? It's completely FREE!
Let's Get Practical: Assessing Your Team Structure
So, let's wrap this up with an exercise. Grab a pen and some paper, and let's chat about your hierarchy chart and team structure. Are they in sync with what your business truly needs? Take a moment to think about how your team communicates internally. Do you have the right systems in place to back that up? Who reports to who? And what's the plan for those unexpected situations, like when you need to take a sick day or head out on vacation? Your team structure should be like your trusty sidekick, ready to support you no matter what.
Imagine it like playing Red Rover as a kid. If you're standing solo and someone charges at you, you're likely going down. But if you're part of a strong chain, you can handle whatever comes your way. That's what your team structure is all about—creating a solid support system for even the toughest challenges.
So, I hope this serves as some encouragement for you today to sit down and do a little bit of strategic planning for your business. And if you're nowhere near this phase of your business, don't worry. I guarantee you'll be okay. I hope you all enjoyed this episode, and I'll catch you next week!
Let's keep the conversation going over on Instagram @amandarushholmes. I would love to connect with you.
Wanna be the first to know when a new podcast episode drops? Sign up below and get exclusive notifications sent straight to your inbox.
Pin This Post for Later!