How To Avoid Scope Creep as a Service Provider
I'm diving into a topic that's a must for all you amazing virtual assistants out there and that is how to avoid scope creep as a service provider. If you're wondering what the heck scope creep is, don't worry—I've got you covered! Today, I'm dishing out some valuable tips that will not only help you navigate scope creep like a pro but keep your projects on track while preserving your sanity. So, let's kick scope creep to the curb and dive in!
I had a question pop up recently from a full-time VA alumni student, and I thought, "Wow, this is so relevant and important!" So, what did I do? I stole a few precious minutes during nap time, hopped behind the mic, and recorded this episode just for you. Because let's face it, scope creep is a burning question that many of you face as virtual assistants.
Scope Creep 101: How to Protect Your Projects from Surprising Plot Twists
Picture this: You've crafted the perfect brochure, landed a client who picked a package within their budget, and everything seems like smooth sailing. That is until… scope creep happens! Suddenly, you find yourself in a pinch, wondering whether you should have "The Scope" talk with your client, or chalk it up to a learning experience.
So, let's start with the basics… a little Scope Creep 101 if you will. Scope creep is like the uninvited guest who shows up to your project party and starts piling on extra tasks and eating up ALL your precious time. It's that "wait, this wasn't part of the plan!" moment that leaves you scratching your head.
Wanna see scope creep in action? To give you a practical example that most virtual assistants can relate to, let's take the realm of social media management. Let's say you're offering social media management services with custom packages tailored to your clients' unique needs. This might look like creating a specific number of posts per week, managing content creation, scheduling posts, and maybe even analytics.
Now, imagine a client who jumps on board and initially signs up for your baseline package, which covers a set number of posts and basic content creation. All seems well, right? But as time goes on, they start making additional requests. Suddenly, they want more posts, cross-platform scheduling across various social media channels, and even more rounds of edits. It's like a sneak attack by scope creep, leaving you juggling an ever-increasing workload and spending extra time on tasks that weren't part of the original agreement. Not cool, scope creep, not cool!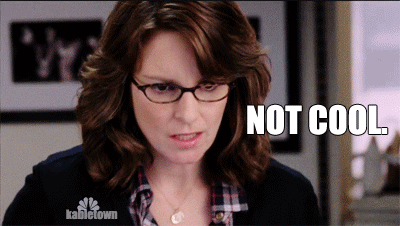 Proposals Perfected: Your Secret Weapon
So, here's the burning question: How do you keep scope creep in check? Enter your secret weapon—creating custom proposals. Crafting tailored proposals for specific businesses aren't just eye candy—they pack a powerful punch when done right. Trust me, I've whipped up my fair share of custom packages. The key is to be crystal clear about what's included, making sure your clients know exactly what they're getting.
Let's dive back into the world of social media management, shall we? When it comes to offering this service, don't leave anything open for interpretation. It's all in the details, so be specific! How many posts will you be churning out? What kind of content will you be serving up? Are you sticking to a schedule? And if so, how often will you be posting? Will you be flexing those analytical muscles? Are you the creative genius behind the content, or will you be pulling it from other sources? Oh, and don't forget to establish the number of edit rounds. These seemingly small details? They may seem insignificant, but trust me, they make a world of difference.
By breaking down your services and having line items for each aspect of your custom package, you'll avoid any scope creep surprises. So when that one client inevitably decides to play boundary roulette (we've all been there), you'll be one step ahead of the game. No more relying on wishful thinking or crossing your fingers for a miracle. With your trusty line items in hand, you can confidently address any potential scope creep.
Speaking of VA services, grab my freebie "VA Services: The Ultimate List" to jumpstart your perfect proposal. It's packed with valuable tips and ideas to help you showcase your expertise and stand out in the virtual assistant world.
The Upsell Advantage: The Art of Offering Additional Services
Alright, let's look at another game-changing option to combat sneaky scope creep: the art of upselling and offering additional services. This savvy strategy is a win-win because not only does it give your revenue a boost, but it also allows you to provide extra support to your clients.
Let me share a recent example. I reached out to some of my social media management clients and gave them the 411 on the hot new app called Threads. I covered all the basics (features, benefits,etc.). Within minutes, two clients hopped on board, ready to take their online presence to the next level. That one email allowed me to increase my revenue without much additional effort, simply by leveraging the services I already provided. So, don't underestimate the power of upselling—it's like adding sprinkles to your revenue cupcake!
The Price is Right with an À La Carte Pricing Model
Finally, we're taking a page out of the restaurant playbook and serving up some pricing transparency that will leave your clients satisfied and keep scope creep at bay. Think of your pricing guide as a menu, where your main packages take center stage, but you also have a selection of optional add-ons. Just like those sides that complement a delicious meal, these optional services give your clients the opportunity to enhance their package with some extra flavor. By presenting these choices upfront, you're setting clear expectations and avoiding any surprise sneak attacks from scope creep. So, dish out the details and keep your clients coming back for seconds!
Remember, scope creep may try to sneak into your projects, but armed with these strategies, you'll be well-prepared to tackle it head-on. You've got this!
For all of my scope creep-slaying tips, head over to the Millennial Mom Movement podcast, and give this episode a listen! Wanna be the first to know when a new podcast episode drops? Sign up below and get exclusive notifications sent straight to your inbox.
While you're here, why not level up your VA skills and conquer the virtual world like a true pro by diving into my blog's secret stash of resources that cover ALL things Virtual Assistant success! And if you're ready to kick things up a notch, you can join the ranks of savvy VAs and make money on your own terms by getting Full Time VA certified HERE!
Pin This Post for Later!