How To Hire Your First Team Member with Ease
You've done it – your Virtual Assistant business is thriving, and you've reached a point where you can't do it all alone anymore. Your workload is piling up, and the thought of hiring someone to help both excites and, well, terrifies you all at the same time. You know it's time to take that leap and expand your dream team, but where do you even begin? The good news is I've got you covered and am sharing all my secrets on how to hire your first team member with ease (or maybe your second, or third, or fourth, or fifth). So, put on your hiring hat, as we dive into all the essential steps you need for assembling your dream team with confidence!
I've been through it ALL when it comes to hiring (and yes even firing) – from crafting my own amazing dream team to my days as a corporate recruiter, wrangling in talent for multi-million-dollar stores. So trust me when I say, I've literally seen it all!
Now, I'm not here to pretend I've got it all figured out. Nope, I've made my fair share of, shall we say, flubs along the way (cue facepalm)! But you know what? Each hiccup was a learning experience and taught me some pretty valuable lessons that I can't wait to share!
I get it; hiring someone new can be both exciting and nerve-wracking. But let's think about hiring as an investment in your business, like adding a secret ingredient to your special recipe for success. Not only does it save you time (which, let's be real, is super important), but it can also give your business that much-needed boost to grow and thrive (so you can achieve those goals you've been eyeing).
Exciting, right? Sure, it can be a bit scary too, but guess what? It's all part of the process, and I promise you, if you take a deep breath, it's all going to be okay! Once you hire your first person, you're going to look back and say "oh my gosh, why didn't I do that sooner'!
Know Your Budget, Know Your Cash Flow
Before you dive into the hiring pool, let's put on our strategic thinking caps for just a sec. The first thing you need to consider is your budget and cash flow. Whether you're flashing an hourly rate or throwing down retainer pricing, you've got to be in the know! Understanding your budget helps you determine the type of team member you can afford, whether it's a contractor or an employee.
If you haven't already, I highly recommend tuning into Episode 15 of my podcast, Millennial Mom Movement! In that episode, I had the absolute pleasure of chatting with Catherine, the genius behind the "Cashflow for Creatives" program. Let me tell you, it's an absolute game-changer! No matter what stage of business you're in, her program is packed with valuable insights, so make sure you check it out!
So let's talk about your budget. Take a look at your business revenue and expenses month by month and calculate your average income (I recommend looking at the last 12 months and going with your average as your baseline number). It's important to base your hiring budget on your lowest months to make sure you're covered just in case you have a dip in the business. For example, if you typically make $10,000 per month, and you can realistically allocate $2,000 for hiring, that's a great starting point.
Now, let's decide the type of help you need – hourly or retainer. If your budget allows for $2,000 per month, you can break it down based on an hourly rate or create a list of tasks covered under the retainer. Don't get too bogged down by the details; what matters most is knowing your budget and understanding what you can offer to potential team members. Having this clarity will make crafting your job description a breeze!
Contractors or Employees: Choosing the Best Fit for Your Dream Team
Alright, so you've got your budget all sorted out, and now you need to define the role you want to fill. Are you looking for someone who swoops in whenever you need a hand, or do you need a dedicated employee to bring their A-game to your business? Each has its own perks, so let's take a closer look:
Contractors are like the flexible freelancers of the business world. They come in for specific projects, work on their own schedule, and take care of their own taxes and benefits. Think of them as the "no-strings-attached" option. If it's not a match made in heaven, you can part ways amicably, no hard feelings.
On the other hand, employees offer more control, with set hours and specific tasks they handle like pros. But this option comes with a bit more responsibility: like handling payroll taxes and fees. Plus, there are legal implications to consider if you ever have to let them go.
Here at the Virtual Assistant Studio, we love a bit of both – it's like having the best of both worlds! Whatever you decide, make sure to set everything up legally from the start.
Now when it comes to paying your team members, steer clear of informal apps like Venmo or cash app. Instead, opt for a professional platform. It's the perfect solution for handling payroll for both contractors and employees. You'll breeze through onboarding and paperwork, and Gusto will even keep track of your taxes. It's a true lifesaver and will give you more time to focus on growing your dream team!
Craft That Job Description Like a Pro!
Now comes the fun part – crafting that job description like a pro! I know it might feel a bit overwhelming, but don't worry, I'm here to help, so grab a pen and paper or open a Google doc, and let's tackle this together.
Start by jotting down all the tasks and responsibilities that you need help with. Don't hold back – let it all out! Those lingering to-do list items, the tasks you've been procrastinating, and anything else that's been stressing you out. Once you've got it all down, take a moment to spot a common theme or focus area from your list. Use that theme to shape your job description. Be specific about what you're looking for.
Trust me, less is definitely not more in this scenario! Providing a comprehensive job description not only helps candidates assess if they're a good fit for the role, but it also ensures that you receive applications from candidates who are genuinely interested and qualified. So, go ahead and share all the key information – the more clarity, the better!
List the essential skills you want, and be open to considering negotiables. Sure, it'd be nice if they knew a little bit of everything, but let's also keep it realistic. Once you have your job description and skills noted, head over to ChatGPT to help you refine it in your unique voice. Consider it your trusty sidekick in this process!
Don't forget to create a document about you and your company, even if it's just you running the show. Sharing your company culture and expectations will lead to a strong working relationship. Consider questions like: What does communication look like? Where should they go if they have a question? Should they try to figure it out themselves or ask you? What are the work hours? What should they do if they're sick? So, take a moment to jot it all down and create a welcoming space for your newest addition!
Now that you've learned how to hire your first team member with ease, let's enhance your business with my "5 Tools I Use In My Business Everyday" freebie! This valuable guide is packed with essential resources that have transformed my business, boosting productivity and efficiency. Whether you're just starting out or already have a team in place, these tools are game-changers. Grab it now and take your business to the next level!
Tap into Your Network – It's Pure Gold!
Alright, you know your budget, and you've crafted that killer job description. Now, it's time to get the word out! This is where most people get really nervous but don't stress out and overthink it. Simply create an application form using platforms like Typeform, Google Docs, or ClickUpWhatApp. Keep it simple, asking for basic information like name, email, contact number, ideal pay rate, availability, and working hours.
Encourage them to submit a portfolio, cover letter, and resume. I personally love to have them submit a short video introducing themselves and why they want to work with your company. It helps weed out candidates who aren't actually interested. Don't worry if you receive applications that aren't a good fit; it's all part of the process.
Now, it's time to tap into your existing network. Spread the word through social media, Facebook groups, and good old-fashioned word-of-mouth. Get people excited and talking about the opportunity. Keep the buzz going by reminding them repeatedly – trust me, it's worth it!
Leverage your email list, explore external websites, or share on LinkedIn with the application form link. Let your friends, family, and all those business besties in on the secret. Your network is a powerful tool, and you'll be amazed at how word-of-mouth can bring the perfect candidate right to your inbox!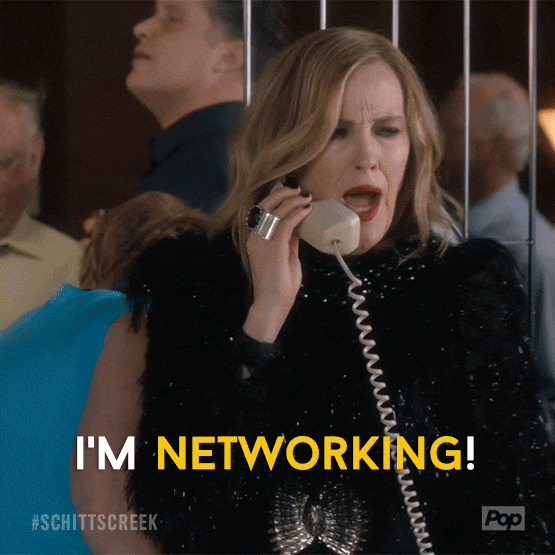 Next up is deadlines! You'll want to set one for those applications, but don't rush it. Give yourself enough time to go through them all thoroughly. And when you reach out to potential candidates, be open, honest, and respectful. Even if someone doesn't end up joining your team, a positive experience speaks volumes about your company and could lead to future connections with amazing candidates. So keep that friendly vibe going as you find the perfect fit for your team! You got this!
The Interview – Go All-In and Trust Your Gut!
Your inbox is probably flooded with applications by now. It's time to shortlist the candidates and schedule those interviews. When it's time to meet them, go all-in! This is your chance to get to know them beyond what's written on their resume.
First things first, narrow your applicant pool down to 5 or less candidates, so you can focus and remember who's who. For the interviews, start with a quick 15-minute meet and greet on Zoom. Keep it casual and use this time to get a general sense of the person and their personality. If you had them submit a video application, this step might not be necessary, but it can help you weed out some candidates who might not be the right fit.
Once you've narrowed it down to your top 2 or 3, it's time for the second interview. This is where you can have some fun and bring in a team member to join the conversation. Make it more of a relaxed chat, so they get a feel for the company vibe. Remember, during the interview, you want them to do most of the talking. Ask your favorite questions, like the ones about their perfect work week, dealing with difficult clients, or handling tight deadlines.
Now, here comes the most important part – trust your gut! Your instincts can tell you a lot about a person. As you go through the hiring process, you'll likely develop a sense of who would be the best fit for your team. Beyond all the fancy personality tests, sometimes your intuition knows best. Sometimes, the best candidate might not have the most impressive resume but could have the drive and potential to become a superstar team member.
Closing the Deal: Communicating with Candidates and Making Your Decision
Alright, now comes the exciting part – making your choice! And let me tell you, having some templated emails ready to go makes life so much easier. You can use these templates to offer the position to your top candidate or politely let the others know you've decided to go with someone else. Keep it friendly, professional, and true to your brand – that's the key.
Don't worry about making these emails lengthy or fancy – simplicity works just fine. But it's a smart move to have them prepared in advance, so you're all set if a candidate follows up with an email after the interview.
Oh, and here's a pro tip: Let the candidates know when you plan to make your decision. It saves them from anxiously waiting and inundating you with follow-ups. Trust me, they'll appreciate the clarity. It's all about being considerate and closing the door gracefully, whether it's a big "YES" or a polite "Thanks, but no thanks." That's just good hiring etiquette!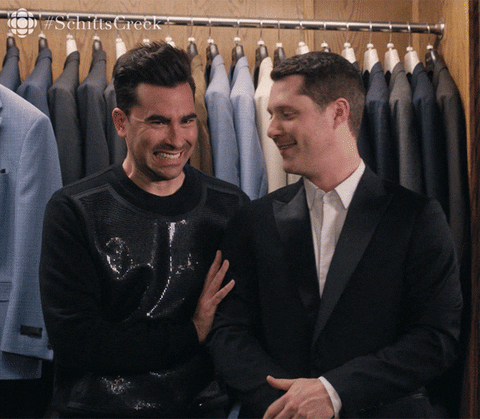 Welcome to Your Dream Team!
You've asked the questions, listened to their responses, and now you've found the one – the newest addition to your dream team. It's time to roll out that red carpet and set them up for success from the get-go! This is your chance to make sure they have everything they need to hit the ground running smoothly. Info, tools, you name it. And if training is necessary, schedule those sessions and keep the communication lines wide open from day one.
At the Virtual Assistant Studio, we use ClickUp for our entire business. We've set up automated training for each team position, complete with videos, worksheets, and slide decks tailored to their roles. It's all neatly laid out, making self-onboarding a breeze. Of course, we're there to support them with any questions they may have along the way.
Setting this up did take some effort, and truth be told, I didn't have it ready for my first hire. But as I trained her, I simultaneously built out this automated training system, which now benefits all future hires. Whenever she had a question, I'd use Loom to record a video response, which I'd then add to a quick SOP (standard operating procedure) in ClickUp. We've continued this approach with every new service offering or change we've introduced.
Don't worry about it being overwhelming at first; you'll only have to do it once, and it'll serve you for years to come. Keeping your SOPs up-to-date ensures everyone on the team stays informed and confident in their roles. So take that time upfront, and enjoy the long-term benefits of a well-organized onboarding system!
What If It Doesn't Work Out?
I know what you're thinking: "What if it doesn't work out?" Well, let me put your mind at ease. Hiring is like trying on a new pair of shoes – sometimes they fit perfectly, and other times, they pinch a little. But guess what? If things don't work out with your new team member, it's not the end of the world.
I know hiring can feel like a big deal for your business, and it's definitely an investment. But if you bring someone on board and things just aren't clicking after a while, remember, you're the boss! You get to decide what's best for your business! If you've given it your all, coached them up, and it's still not working out, it's okay to part ways.
I won't lie, letting someone go can be challenging. Confrontation isn't anyone's favorite thing, and I swear, my stomach was in knots. But you know what? Each time it happened, I learned and grew as a leader. Those experiences shaped me, and now I'm hiring with even more confidence. Making those tough calls is totally okay. It's all part of the journey to building your dream team!
So here's to all you fearless boss babes! Take that leap of faith and dive into the hiring journey with excitement and confidence. Your dream team is out there, just waiting to be discovered! Happy hiring!
If you're hungry for even more gold nuggets and insider tips from this episode, head over to the Millennial Mom Movement podcast and hit play. Trust me; you won't want to miss it! Wanna be the first to know when a new podcast episode drops? Sign up below and get exclusive notifications sent straight to your inbox.
While you're here, why not level up your VA skills and conquer the virtual world like a true pro by diving into my blog's secret stash of resources that cover ALL things Virtual Assistant success! And if you're ready to kick things up a notch, you can join the ranks of savvy VAs and make money on your own terms by getting Full Time VA certified HERE!
Pin This Post for Later!