How Honeybook Can Increase Your Revenue
You know I'm always on the lookout for tools that can seriously level up our VA business game. So today, I'm excited to chat about HoneyBook – your new business BFF, as we unpack ALL the ways this platform can streamline your workflow, your business strategy and maybe most importantly how HoneyBook can increase your revenue! Alright, let's dive in.
Welcome back to another episode of the Millennial Mom Movement podcast! As a virtual assistant, you're tasked with handling inquiries, contracts, payments, and more – a juggling act that can quickly become overwhelming, leaving you with thoughts like, "Did I remember to follow up?" Enter HoneyBook, the ultimate solution that streamlines all these moving parts.
So, let's zero in on what HoneyBook brings to the table.
Client Management Systems: The Real MVP
I've been pretty open about my journey to becoming a virtual assistant, laying out all the ins and outs of how I grew into an agency. But you know what really sets apart the "me" from the "then me"? Systems. Yeah, I get it, systems might not be the sexiest topic out there, but trust me, they're the real MVPs behind my ability to rake in a full-time income while hustling part-time. Seriously, without these game-changers, thinking about expanding and scaling my business would have been a whole different story.
The thought of building systems sounds scary but guess what? It doesn't have to be. Full disclosure: I used to be right where you are. Tech-savvy guru? Nope, not me. Platform pro? Far from it. However, early in my VA journey, I discovered a platform (which I still rely on) that made all the difference. Enter the real MVP of the story: a client management system (CMS)!
I truly believe that integrating a CMS is the best move to launch your business on the right foot. While we'll be focusing on HoneyBook, remember that you can opt for any client management platform that's out there. My suggestion is to choose one, give it a try, and then commit. Avoid bouncing around. The key lies not so much in the platform itself, but in actively using it.
What is HoneyBook: The Ultimate VA Sidekick
You might be wondering, what exactly is HoneyBook? Think of it as an all-in-one tool that takes your VA business from beginner to professional with a polished edge. I've been using this platform for over three years, and it's truly my business BFF. When I made the transition to HoneyBook, I took the time to set up a few basic systems (we're talking a few hours here and that's it!). The outcome? Not only did I book more clients, but I also managed to enhance their experience along the way.
As a VA, there's this constant mental loop of remembering all the things. The struggle is real – and the internal countdown ticking away as you try to keep on top of everything. This internal tug-of-war can be a productivity killer, diverting your attention from client tasks to the behind-the-scenes business management. This is where HoneyBook steps in and brings all these moving parts into one convenient spot.
Here's a glimpse into how HoneyBook can give your VA business a valuable boost:
Client Management: With HoneyBook, your client interactions get a professional upgrade and your workflow becomes way more efficient. Basically, I like to think of it as a personal assistant for your business.
Automation: HoneyBook has you covered when it comes to handling those repetitive tasks! When you consider all those small, mundane tasks that accumulate, they actually consume a ton of your time every month. But with HoneyBook in play, that's no longer the case! You can easily establish workflows for sending out welcome emails, follow-ups, payment and overdue reminders – and yes, even contracts too! It covers all the essentials we need to efficiently run our virtual assistant business. This newfound freedom gives you more time to focus on what really matters, instead of neverending admin tasks.
Customizable Templates: HoneyBook hooks you up with customizable templates for contracts, invoices, and proposals. They're like your winning formula for presenting yourself professionally and guaranteeing crystal-clear communication with clients, because it's standardized across the board. So when someone pops the question – "What services do you provide?" or "What are your pricing details?" – you can effortlessly fire off the information using HoneyBook. No need to stress about composing a tailored email each time. Of course, you have the option to add a personal touch by swapping out the text at the top for each email you send.
Speaking of customizable, we have some pretty amazing email templates inside our brand new digital shop! So, swing by the Millennial Mom Movement Shop and take a peek! With a seamless fit into your HoneyBook Automation, these gems are all about that personal touch, crafted by our top-notch copywriters at The Virtual Assistant Studio. And you can bet, each email is packed to the brim with value!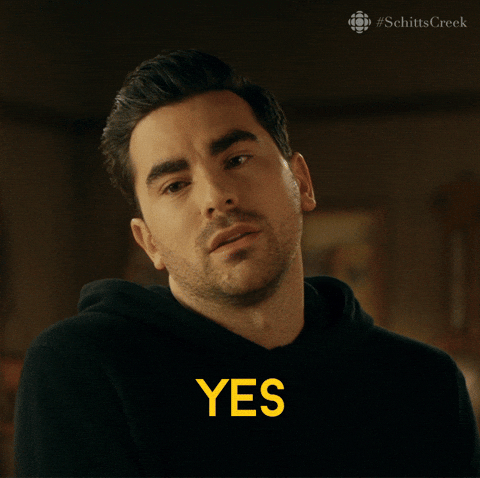 Client Communication: The client portal is your VIP room for collaboration. Talk projects, share files, and get feedback without the email chaos. It's all about maintaining a clear line of communication and delivering an exceptional client experience.
Did I mention it seamlessly integrates with Gmail? I use G Suite for all my personal and business communications – Google Calendar, Gmail, Google Docs, basically all things Google. Even our domains are through Google.
One of the fantastic things about HoneyBook is that if a client responds to a communication I sent in HoneyBook, I can reply directly within HoneyBook. But the best part is: it also syncs with my email, allowing me to respond from my email while still tracking that communication thread in HoneyBook. This feature is a real lifesaver when I need to revisit what I said to a client or recall their questions or even check a date they mentioned.
Streamlined Booking: HoneyBook's scheduling tools are your personal booking concierge. Manage appointments, set up discovery calls, and provide services seamlessly. It's all about that smooth booking process and handling appointments like a pro. I like to think of it as my personal concierge, if you will, that can help manage, well, pretty much everything.
So, let's say somebody wants to work with you. You send them a link to book a call or fill out your onboarding form through HoneyBook—either one works. And then, like magic, it automatically sends them a series of emails.
It's just like, we're so excited to work together. Just a quick tap here, and they've got their call booked. After that, everything falls into place. Reminders pop up, including text messages. They're walked through the next steps and given guidance for call prep. You arrange all of this right within the platform, and that elevated communication level, despite being automated, creates a truly reassuring experience for your clients.
The beauty here is that I don't need to spend time thinking, "Uh-oh, the kickoff call for so-and-so is coming up on Thursday. Better shoot them an email because we're just two days away. Oh no, now there's just a day to go. Did they manage the onboarding form? Did they take care of this? And that?" Thanks to automation, HoneyBook handles all of that for me. It's like a gentle nudge guiding them smoothly through the process and it's AMAZING!
Are you ready to take the leap as a Virtual Assistant but have no idea how or what to do? I'm breaking it down into easy, actionable steps, so you can get started TODAY! Grab your FREE guide below!
Financial Tracking: If you're new to the VA game, HoneyBook's financial tracking features are here to point you in the right direction. Keep tabs on payments, expenses, and income – think of it like your business's financial GPS.
Here's what's really cool about their financial tracking: Firstly, you can link it directly to your bank account, so any payments you receive get automatically deposited. Secondly, you can integrate it with the platform you use to manage your expenses and payments. For example, I use Xero, and HoneyBook seamlessly connects with it. This means that any income coming in through HoneyBook is automatically recorded in Xero with the right tags. Then, my bookkeeper takes over to make sure everything is accurate and organized on our side. It's a smooth financial workflow that saves me a ton of time and stress.
Whenever I hop onto HoneyBook, I get a clear snapshot of key metrics. Questions like, "What's our total revenue collected so far?" and "What's the projected revenue from upcoming projects next month?" are right at my fingertips. Plus, I can see the conversion rate – the percentage of inquiries turning into actual clients. If there's a drop-off, I can figure out how to improve it. This dashboard provides insights into the entire pipeline, helping me refine our services. These tools are a game-changer for service providers like us.
Business Growth: Access insights and reports in HoneyBook to understand your business performance better. This data is your compass for making smart decisions and spotting growth opportunities.
So you also have access to insights and reports inside HoneyBook to help you understand your business better. Using the data as a compass for making decisions and spotting growth opportunities is extremely helpful, especially as you move into year two, three, and beyond. Obviously, that first year is always a test. You're kind of seeing what's working, what's not working, what was a really high booking month, what was a lower booking month. And so you can kind of predict those trends for the following year.
Why I Love HoneyBook
I have been using HoneyBook since day one for my business and LOVE their software. It makes it SO easy to run my business as a busy on-the-go mom. It's easy to use, you can automate the work flows, it's pretty, and customizable. I mean what more could you ask for, right?
Let's also debunk the myth that HoneyBook is only for experienced VAs because, honestly, it's amazing at any stage you're in, whether you're just starting or several years in. HoneyBook has been a game-changer for me, and the results speak for themselves. It increased our revenue, improved client experience, and literally transformed our bookings.
Without HoneyBook, I know that I would have lost so many potential clients who reached out to me organically because they wouldn't be receiving the automated emails. They wouldn't have an elevated client experience, and they wouldn't smoothly navigate the onboarding process. Or if they did, it would be clunky and leave them less than impressed. However, HoneyBook is the special ingredient that has given my business a serious boost.
Grab 50% Off
Okay, here's something I think is pretty amazing – you can save 50% off your HoneyBook subscription for your ENTIRE first year (offer valid now through September 30th)! Because who doesn't love a good deal? It's the perfect way to give your VA business that extra boost without breaking the bank. Or, if you'd rather get an inside look into all that HoneyBook has to offer first, check out their free 7-day trial.
I hope this is encouraging, whether you're just getting started or three, four, or five years into your business. If you don't have a streamlined system yet, it's truly worth carving out the time to make it happen. Trust me, it is worth the investment. Automations can leave a lasting impression on clients and help you work less while earning more.
If you're hungry for even more gold nuggets and insider tips from this episode, head over to the Millennial Mom Movement podcast and hit play. Trust me; you won't want to miss it! Wanna be the first to know when a new podcast episode drops? Sign up below and get exclusive notifications sent straight to your inbox.
Let me know if you sign up for HoneyBook, and let's keep the conversation going over on social media. You can connect with me over on Instagram at @amandaRushHolmes. And if you're loving the Millennial Mom Movement podcast (which I hope you are), drop a review over on your favorite platform, whichever one you're listening to because those reviews tell that platform, "Hey, this podcast is awesome and you should recommend it to more people." I would love nothing more than to be able to widen our community of amazing moms just like you! Until next time!
Pin This Post for Later!