How To Use Instagram To Attract Your Ideal Customer and Increase Revenue
Feeling the Instagram overwhelm? Don't worry – you're not alone. Let's be honest – navigating the world of Instagram can be a bit of a maze, especially when you're a savvy VA aiming to connect with your dream clients and level up your business. Wondering how to use Instagram to attract your ideal customer and increase revenue? I'm here to walk you through my personal strategy that takes the stress out of Instagram and brings in the clients and the revenue you deserve. So let's dive in!
Welcome back to another episode of the Millennial Mom Movement podcast! If you were with us last week, you caught our amazing conversation all about meta's newest social media platform, Threads (in case you missed it, you can read the full blog post recap HERE or listen to the episode HERE!). It's been so much fun diving into topics that shape our digital lives, so I thought this week why not tackle the social media queen, Instagram! I know the struggle and intimidation is real, but you've got this!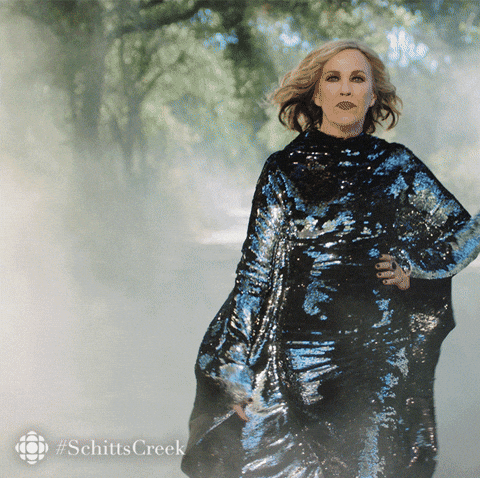 Instagram: A Powerful Tool and a Challenge
Let's start with the basics, shall we? Instagram is like a shiny coin with two sides. On one hand, it's an incredibly potent tool for your business; on the other, it can be a bit overwhelming. We've all been there. But let's focus on the shiny side of the coin, as I unpack my personal strategy that keeps the posting to a minimum and the clients flowing on in.
There tends to be a ton of noise when it comes to using Instagram. Is daily reel posting a must? Or should it be carousels? How about static posts? Do I need to focus on photos? What about a brand shoot? Is a business account essential? Or should I consider a personal or creator account? Do I need the help of a graphic designer? You might feel like you need all of these things to even get started on the platform. Well let's simplify the noise and focus on what really matters.
Setting the Tone: Choosing Your Brand Colors and Font
So, first things first – let's talk aesthetics. We're diving into Canva, your new BFF in the world of visuals. What's the secret here? Colors and fonts. This is where your brand's essence takes on a visual form, your creative playground if you will. For example, imagine you're a virtual assistant serving health and wellness enthusiasts. Your content should resonate with serene earth tones, speaking their language. But here's the biggest takeaway – don't get stuck. Choose your colors, commit, and move forward.
Alright, fonts – your content's voice. Keep it sleek. Pick two fonts: a heading and a subheading font. The trick? Serif. Just say NO to script for now. It's about being crystal-clear, not unraveling cursive riddles.
Keep this in mind: it's not just about what you like. Think about what your dream clients are into while you're making your choices. When you stick with your selected colors and fonts, it's like adding a dash of professionalism and trust to your Instagram. It's basically giving your profile a confidence boost.
Putting Your Best Face Forward: The Impact of Profile Pics
Now, let's get personal. Your profile picture is a window to your world. That means, make sure your lovely face – complete with a winning smile and your sparkling eyes – is front and center. Did you know that just having a photo where your eyes are visible and you're smiling can boost trust by over 50%? That's some serious impact! And don't worry if you don't have or can't afford a fancy headshot yet – a well-lit snapshot against a clean background works wonders.
Crafting Your Business Identity: The Unique Value Proposition
Okay, let's pause for a moment and dive into the heart of your social media game plan — your unique value proposition. This is the magic formula that guides everything you do on Instagram. I want you to answer this question: "I help [ideal client] with [your service] so they can [desired outcome]." If you're a fitness coach, it could be something like, "I help fitness coaches create compelling social media content so they can connect with their ideal clients and grow their businesses." This little gem isn't just a sentence; it forms the core of your strategy. It ensures every step you take aligns with your mission. Think of it as the secret sauce to a cohesive and impactful Instagram journey.
Mastering Your Bio: Your Business in a Nutshell
Now that we know who we serve, what we help them with, and why we do it, it's time to make your bio pop. Don't underestimate the Instagram bio – it's a mini powerhouse. This is where you showcase your niche proudly. So, if you're a virtual assistant, make sure "Virtual Assistant" is right next to your name.
Imagine someone's looking for a virtual assistant. When they type in those magic words, guess what? If your handle proudly screams "Virtual Assistant," you're top of the list. It's like having an SEO spotlight on you, tailored for your dream clients. Your niche in your name – it's your VIP pass to being found.
Remember to include your unique value proposition here – it's a quick way for potential clients to know you're their dream solution. Plus, it also gently signals that you might not be the best fit for others –ensuring you connect with the right people.
The Winning Bio Link: Direct Calls, Big Impact
Now, let's talk about that link in your bio. Keep it simple, keep it strategic. Rather than a Linktree, opt for one clear link that leads potential clients to a direct call with you or a seamless checkout process. Make it easy for them to take action and become a part of your world.
Maybe it's a contact form. Maybe it's a Calendly link where they can book a call. The easiest way to get them into your onboarding process or in your sphere so that you can talk to them and convert them into a client is what I want that link to be. You have to make it easy for the consumer, so less is definitely more!
Grab my FREE guide: "5 Tools I Use In My Business Everyday." No more guessing – just the good stuff that keeps us ahead of the game. Say goodbye to FOMO and hello to streamlined success. Snag your guide now and let's level up your biz game!
Content Creation Made Easy
Once bio is set, it's time to create content! Don't panic – trust me when I say you don't need to be a reel-dancing sensation. Start by crafting nine posts that reflect your brand's colors, fonts, and – most importantly – your value.
Remember, the post style isn't the star – it's the heart of the message. It's a way of saying, 'This is me, this is what I'm about – ready to dive in? Whether it's a carousel, reel, pic, or classic post, each serves its purpose. So, introduce yourself, share your "why," unwrap your services – give them a sneak peek into your world. Or give a reel a try, offering a quick peek into your process – a backstage pass to your journey. Mix it up with a carousel featuring packages or client testimonials.
As they scroll through your content, what do you want them to discover? Why should they tap that 'Follow' button? These nine posts are your opportunity to fill in the blanks, shifting them from 'Who's this?' to 'You've got my attention, let's make it happen!
The Power of Highlights
Now, let's talk about your Instagram highlights. Be strategic here; these highlights act as your business's highlight reel and guided tour through your customer journey. Of course, you need Instagram Stories to save them to your highlights. These highlights act as a goldmine of insights: testimonials from satisfied clients, a showcase of your expertise, behind-the-scenes glimpses of your work process, your actual work in action, shoutouts to your clients, milestone celebrations, a sneak peek at collabs, the onboarding process, project snapshots, and clear expectations.
By placing these in your highlights, you address potential concerns and alleviate any doubts. Wondering about the quality of your work? They dive into your portfolio, seeing the impressive projects you've completed. Concerned about credibility? Testimonial highlights showcase the rave reviews from thrilled clients. It's that extra boost of confidence that nudges them closer to clicking that bio link, booking a call, and becoming your next satisfied client. It's all about making the journey from skepticism to excitement that simple.
Busting The Myth of the Daily Post
Social media daily posting: Let's have a heart-to-heart about this, shall we? The hype might have you thinking that a massive social media following equals success. But let's debunk that right here, right now. When you're in the business game, your follower count isn't the secret sauce to your triumph. Spoiler alert: You don't need an enormous online fanbase to thrive. I can vouch for this personally – my Instagram has never seen astronomical follower counts, yet it hasn't hindered my business growth.
Now, if your aim is to be a content creator, building that audience is paramount. But if you're a virtual assistant, an OBM, a service provider, or an online business owner in any capacity, rest assured, your business's path to success isn't paved solely by your follower count.
The real game-changers? Crafting meaningful client relationships, your effective marketing strategy, how you attract and retain clients and delivering an unforgettable client experience. It's all about creating a business that speaks for itself, rather than hanging everything on follower metrics. So, let's shift focus to what truly matters and let the numbers play catch-up.
There you have it, friends! The secret strategy to Instagram success! Hopefully it gives you some peace of mind knowing it's all about simplifying, strategizing, and making it work for you — not the other way around.
If you're hungry for even more gold nuggets and insider tips from this episode, head over to the Millennial Mom Movement podcast and hit play. Trust me; you won't want to miss it! Wanna be the first to know when a new podcast episode drops? Sign up below and get exclusive notifications sent straight to your inbox.
Next time you find yourself scrolling through Instagram, make sure to come say hi to me @amandarushholmes. Until next week, take care, and remember – your dream clients are just a post away!
If you're enjoying the Millennial Mom Movement podcast, could you do me a favor? Leave a review on your favorite podcast platform. Your feedback helps us grow and reach more awesome listeners like you.
Pin This Post for Later!