How To Use Threads To Grow Your Service Based Business
Ever tried to ride the wave of ever-changing social media platforms? It's kinda like trying to squeeze your thoughts into a 280-character tweet—trust me, I get it, the struggle is oh-so-real. Well, grab your virtual surfboard, because I'm here to be your trend-catching sidekick, so you can ride the social waves of change like a pro and learn how to use threads to grow your service based business!
In this week's episode of the Millennial Mom Movement podcast, I'm unpacking all the hype around the latest social media platform that everyone's been talking about: Threads. You've probably heard about this new platform brought to you by Meta, the parent company of Facebook and Instagram. It's been roughly a month since Threads hit the scene, and if you've been feeling a bit out of the loop and wondering what the heck Threads is all about, don't sweat it! Let's take a deep dive into its journey, its potential, and how it could be a game-changer for your service-based business.
Threads 101
Okay so first things first—let's break it down. So you may have heard of Threads if you're on Instagram and been like, okay, that's cool. But like, what really is this? Well, Threads is basically Instagram's answer to Twitter. You might call it Instagram's cool cousin, swooping in to give Twitter a run for its hashtag. And let me tell you, this platform didn't just step onto the scene, it exploded onto it with a whopping 115 million users within just one month! In fact, they actually set a record because in just one hour, Threads surpassed 1 million users, and in two days alone, Threads reached 70 million users!
Random fun fact of the day: Remember Kim Kardashian? Well, surprise (not surprised)! She's Threads' most followed user, boasting a staggering 5 million followers. It's no secret that the Kardashian clan knows how to make a splash, and it seems like Threads is part of their new business venture. You know what's really interesting? The way they've each built their own individual brands and worked different angles of the business to create their own ventures. And yes, I might've caught the season finale of "Keeping Up with the Kardashians," but I digress, so let's get back to Threads!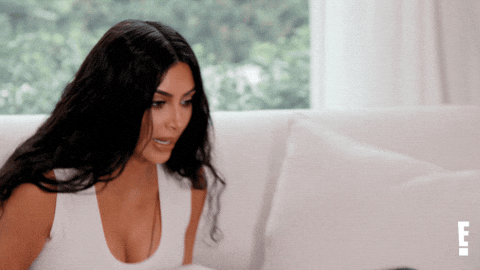 Threads vs. Twitter: The Showdown
Threads! It's like Instagram's cool cousin, but with a twist. Ever felt Twitter's character limit was too tight? Threads has you covered with a roomy 500 characters. That's more storytelling, less abbreviating. Think of it as the place where text-based content rules. But, you can still throw in memes and GIFs, and even upload photos and videos.
Now, the missing ads on Threads? Whether you love it or hate it, they're currently nowhere in sight. I'm sure this will change at some point, but up until now, no additional features have been added since it's original launch.
When it comes to user-friendliness, Threads keeps things easy by connecting directly to your Instagram account. This means your followers and all your amazing content come along for the ride, making the transition seamless.
Confession Time: I've never been big on Twitter, but Threads has me intrigued. Could it be the Twitter reboot we didn't know we needed? Will it outshine its predecessors? I can't predict the future, but I've got a hunch Threads is here to stay. No one-hit wonder vibes, just social media evolution in action.
Threads' Cool Features
So let's dive into Threads' vibe. It's like a flashback to early Instagram, the days where posts popped up in simple chronological order. This platform isn't about complex algorithms or editing tools. It's about simple, clean, and easy-to-digest content. Threads encourages you to share your thoughts without the pressure of perfect aesthetics or meticulously curated feeds.
But here's the catch: Threads isn't into that popular search page trend like Instagram (which is actually like one of my favorite pages). So you're only going to see the content that is being produced by the people that you follow. I think that's good, but I also think that in some cases that's bad too, right? Because there might be people that I'm interested in following that I don't know exist, and I won't see their content because I'm not following them. Because of that, you have to be really intentional about your thread strategy, which we will get to shortly.
Speaking of strategy, Threads keeps it simple. The playing field has officially been leveled. There's no seasoned pros, just fresh faces figuring it out because, well, the platform is kind of in a beta phase. But thanks to its simplicity, it seems like users, content creators and businesses alike feel like there's less of a barrier to entry. However, I will say that people who quickly refine their content have seen much greater success than sporadic posting. Consistency and a sprinkle of quirk seem to be the current secret sauce.
Now, Threads sets the stage for reinvention. Remember when Twitter was all about snappy one-liners? Threads seems to capture that vibe, with a dash of unfiltered personality. Businesses are getting sassy, brands are getting spicy, and it's kind of like a breath of fresh air. But hang on, because it's not all play. This place is prime for marketing magic. If you're not on board to connect and expand, you could be missing out on a seriously sweet opportunity.
Sparking Your Content Creativity
Let's dive into how Threads can give your service-based business a boost. It's all about smart content creation. First up, consider the platform just like you would any other social media platform. Look through the lens of how you can connect with your audience where they hang out and deliver value that resonates. Think of Threads as a space to connect directly with your audience through your content pillars. These are the core topics you consistently talk about—your brand's essence. For me, that looks like mom life, virtual assisting, influencer marketing, and personal interests.
I often chat about the challenges of being a mom, sharing my experiences of raising two boys while managing my business. Another major topic for me is the realm of virtual assisting. I run a course guiding moms on how to establish a full-time income as virtual assistants. This means I frequently discuss virtual assistant insights, including tips, education, transitioning into this role, managing clients, and drawing from my own real-life experiences.
Are you ready to take the leap as a Virtual Assistant but have no idea how or what to do? I'm breaking it down into easy, actionable steps, so you can get started TODAY! Grab your FREE guide below!
The next piece of this puzzle: influencer marketing. I've got this virtual assistant agency that's all about helping bloggers and influencers. So, staying in the know about influencer marketing is a must for us. And of course, there's that last piece of the puzzle – my personal interests. I'm talking about sharing what book I'm diving into, my latest obsessions, sneak peeks of upcoming vacations, and oh, can't forget showing off some adorable home decor finds. It's all about that real-life, human touch. So, there you have it – my go-tos, my talk-about-them-all-the-time themes, and the type of content I keep in rotation.
If you're sitting there thinking, "What the heck should I even post on Threads?" Well, here's a tip: repurpose what you've already got. No need to reinvent the wheel here, my friend. Threads is all about sparking conversations, so why not start one? And guess what? It doesn't have to be a brain-straining process. Got a snippet from your killer podcast? Share it! Pondering a question? Toss it out into the Threads universe. This platform is your personal connection hub. Need more posting ideas? Well, how about jazzing things up with your unique twist? Busting a myth, tossing a brain-teaser out there, or hey, even polling your audience can get the ball rolling. And oh, by the way, quick tip: visuals – think pics, GIFs, anything that makes your eyeballs do a double-take. They've got that magic attention-grabbing effect.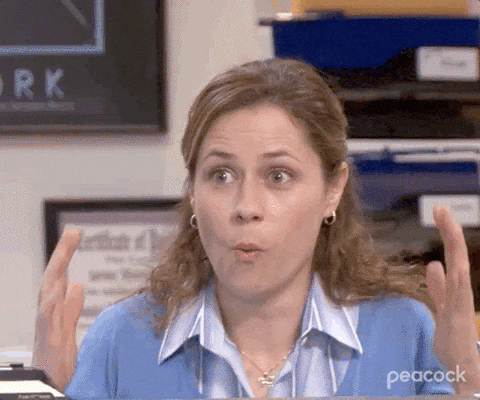 Threading Your Way to Success
Posting on Threads is a breeze! Just set aside a few moments to jot down your thoughts and hit that post button. Here's a suggestion: pick a time that fits your schedule – for me, it's usually around lunchtime. This lets me easily draft something related to my content pillars or repurpose content from Instagram for Threads. It's a straightforward approach that brings results.
Commit to it, like posting every day. While text posts are great, adding visuals like photos or GIFs can really grab attention. So, get imaginative and stay authentic. Take a look at experts like Your Social Team or Kenda Laney. They mix smart content with a subtle nod to what they offer.
So what's the big takeaway? Threads is indeed living up to the hype. It's a space where you can blend professional and personal, offer value, spark conversations, and have some fun—all while connecting with your audience. Remember, consistency is key. Commit to posting once a day, experiment with content ideas, and see how your audience responds. With a strategic Threads approach, you might just see a notable boost in your service-based business.
Personally, I'm excited to see how Threads evolves. As someone who values authenticity in social media, Threads' relaxed vibe aligns with my approach. The sense of community and the opportunity to infuse personality into my content has me looking forward to where Threads takes us next.
I hope this episode encourages you to give Threads a try. I am interested to hear what you think about the social media platform. Let's explore this platform together, share our insights, and keep each other in the loop on what's working. If you're not already following me on Threads, come join the conversation. I'm @amandarushholmes. Here's to threading your way to success—one engaging post at a time!
If you're hungry for even more gold nuggets and insider tips from this episode, head over to the Millennial Mom Movement podcast and hit play. Trust me; you won't want to miss it! Wanna be the first to know when a new podcast episode drops? Sign up below and get exclusive notifications sent straight to your inbox.
While you're here, why not level up your VA skills and conquer the virtual world like a true pro by diving into my blog's secret stash of resources that cover ALL things Virtual Assistant success! And if you're ready to kick things up a notch, you can join the ranks of savvy VAs and make money on your own terms by getting Full Time VA certified HERE!
Pin This Post for Later!