Secrets From A Seasoned Virtual Assistant
Get ready because today, I've got something extra special lined up! I'm taking you on a behind-the-scenes journey through the past three years at The Virtual Assistant Studio, spiced up with a few secrets from a seasoned virtual assistant, of course! So grab your favorite drink, get cozy, and let's dive right in!
Welcome back to another episode of the Millennial Mom Movement podcast! Can you believe it? We're celebrating a HUGE milestone – The Virtual Assistant Studio's third birthday! Yep, I'm just as amazed as you are. It feels like I've been doing this my whole life, but nope, it's only been three years. Crazy, right? Especially since my oldest is technically older than the studio. Can any fellow moms relate to that time warp feeling?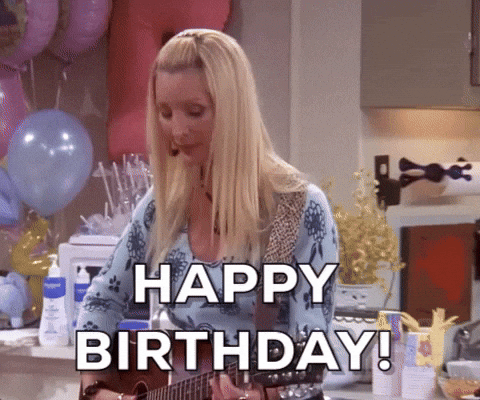 Finding My Niche
Alright, quick backstory for those who might be new to this space. The Virtual Assistant Studio came to life in July 2020 – yes, right smack in the middle of the pandemic. Talk about starting out with a bang! Even though we unofficially started a bit earlier, this is when we became official, official.
The Big "Aha" Moment
You know those moments when it hits you – "Wait, this is what I'm meant to do!" That's exactly how I felt in those early days. After some bold pitches and kind referrals, I found my sweet spot – content creation for bloggers and influencers. It just felt right, you know? The work was like second nature, fast and fun. I was so excited to work that truthfully it really didn't even feel like work and it was really easy to grow the business — which kind of ended up biting me in hindsight but we'll get to that!
Cracking the Six-Figure Code
I quickly hit that milestone I'd been dreaming about – six figures! There was something about that six figure mark that just felt so magical to me. But, reality check – making six figures isn't the same as keeping six figures. Taxes and expenses made sure I knew that. So although six figures of revenue was coming into the business, it was definitely not going into my bank account. So just being transparent here, don't let that number fool you!
Navigating Burnout
Ready for some honesty? Up to this point, I'd been working one-on-one with clients, and I was really fortunate to have a few different referrals within the space. I also did some organic marketing of myself, which is what led me over that six-figure hump. BUT, as things grew, my workload grew with them. I worked ALL the time, feeling so tied to my laptop that it seemed impossible to take a day off, even on weekends or during family events. I was like a 24/7 VA machine, always plugged in, always hustling. Burnout hit me hard, a mix of loving what I did and hitting a wall. And you know what? So many entrepreneurs go through these types of seasons, but rarely talk about them.
The Wake-Up Call
Now, let me take you to a late night, a few days before Christmas. Imagine me at my kitchen counter, glued to my laptop, working away on content, while client messages pinged away. They were asking for revisions, but the messages weren't all rainbows and thank-yous. I felt like I was on a hamster wheel, overworked, and if I'm being honest, a little undervalued. It was in that moment that I realized something had to change.
I didn't build this business and put in all this effort just so that I could work 24/7. If that were the case, I should have stayed at my 9 to 5, where at least I had healthy boundaries, and when I left work, I truly left the building. If you work from home, I'm sure you can relate to this feeling too. Those lines are a bit blurred.
Shifting Gears
That 'aha' moment led to some soul-searching. I thought, 'Okay, there are two options here. I need to either create another stream of revenue that's a little more passive or hire someone to help with the workload.' Me being the Enneagram 3 that I am, I thought, 'Well, let's just do both.' So I decided to diversify – enter my digital program launch, The Virtual Assistant Studio Course, and hiring my first assistant.
The course beta launch went extremely well. I was shocked! Literally, I can't even express how surprised I was. It was the first time I'd seen that much money come directly into my hands all at once, thanks to something I had created. And let me tell you, it was the BEST feeling ever! It also helped us pay off all of our debt, a significant goal for my husband and me as a married couple with a little one at home.
After I hired that first contractor, I quickly realized, 'Okay, wait a second. This is actually amazing.' Another contractor reached out to me via email, offering a different set of skills than the first contractor I hired. So, I ended up hiring her as well. This way, it was me, two contractors, and we formed this tiny but powerful little team.
Riding the Ups and Downs
Entrepreneurship is like a rollercoaster – with its ups, downs, and unexpected loops. Mess-ups? Oh yeah, plenty. But each misstep taught me something new. From overcommitting to the wrong hire, every dip in the journey became a stepping stone to growth.
So, things were going well with the clients we had. I was even approached by one of our existing clients to join her business full-time. The corporate Amanda in me was tempted to say yes, to be her right-hand person, to fuel her business growth – all the things. But there was another side of me, a tiny voice saying, 'No, this isn't it.' It reminded me of how I'd feel in my old corporate job after a year or two – hitting that glass ceiling I had left behind.
This voice kept telling me, 'Amanda, don't chase this opportunity. It's a shiny object, but not your true path.' Now, here's a little secret about me: I'm terrible at saying no. Turning things down feels like disappointing people.
So, during the summer, I started hiring more contractors, thinking I'd pass off my clients to them, work full-time in her business – which sounds funny now as I say it out loud. I mean, looking back, the plan was pretty flawed, but that's genuinely what I thought.
Soon, reality hit. I had a toddler, a team looking up to me, and clients who expected to interact with me. It was clear this plan wasn't going to work. I had two options: shut down my business and take the full-time job, or keep pushing forward. Fortunately, this client was incredibly gracious, and there were no hard feelings. In fact, we still collaborate together to this day!
I think that was a defining moment where I had to choose myself and say, 'You've got this!' Hard as it was, moments come along the way where you doubt yourself. And this was a big question mark: Am I going to make it? Is this my path?
Ready to ditch the 9 to 5? Say hello to your "Cubicle to VA Roadmap" – the ultimate guide to becoming a virtual assistant and taking charge of your work-life balance. And guess what? It's completely FREE! It's time to trade your cubicle for the comfort of your home sweet home!
Life's Surprises
And just when I thought the business was the only whirlwind, life decided to join the party. We found out that we were expecting our second tiny miracle baby. If you haven't heard my story, I'll share it in another episode. Our first son was an IVF baby, and we welcomed him after a series of recurrent losses. So, we naturally assumed that if we were blessed with a second baby, it would also be through IVF.
During that time, I didn't focus much on growing the business; we were in a waiting period. Honestly, it was AMAZING because I can't imagine having taken on that full-time role while navigating this really challenging life event. This just goes to show that everything happens for a reason.
Turning Challenges into Opportunities
Just when I thought I had the story all figured out, a mentor expressed interest in investing in my business. Talk about a game-changer! That ignited a spark for growth. Cue our awesome director of operations and a game plan for greatness.
On the same day I was due to be induced, I received a message on Instagram from one of my mentors. She asked if I had time to chat, and of course, I was more than happy to make time for her. We hopped on a Zoom call, and to my surprise, she wanted to invest in my business. I was shocked! I remember thinking, 'How do you even know who I am and what I do? Why do you want to invest in my business?' But I thought, let's explore this further. So, I sat on that decision and I continued to focus on slowly growing the business over the spring of 2022.
Come the fall of 2022, with the baby finally sleeping through the night, I started to feel like myself again – like a normal human being. This newfound energy led us to put our big growth plan into action.
Fast forward to now, over the past nine months, we've witnessed substantial growth. Our revenue has doubled, and we've expanded our team.
We recently launched our intern program, which is so exciting. Yes, we've taken on more clients, but we've also learned from so many mistakes along the way. While we celebrate the really fun moments in the business, it's equally important to acknowledge that there are moments where I have to take a deep breath and remind myself to move forward as a leader.
It's easy to look at someone else's business and assume they've got it all figured out, that everything appears flawless, and think, 'I need to be just like them.' But let me assure you, that's just not the case. The deeper I've ventured into entrepreneurship, the more I've realized that the analogy comparing it to a journey of peaks and valleys could not be more accurate.
Entrepreneurship is challenging, wonderful, and not for everyone. But I wouldn't trade it for anything in the world.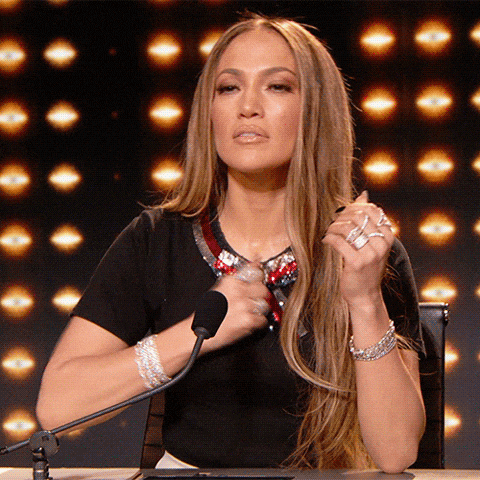 Top Secrets for Success from a Seasoned Virtual Assistant
From someone that has become a virtual assistant with no website and no social media following and landed her dream clients, and then took that skill set and turned it into a team of amazing women that support powerhouse clients, I want to let you in on some of my top secrets for success from a seasoned virtual assistant.
Spoiler alert, these are not actionable steps to increase your revenue or get more clients. I want to go a little bit deeper! Why? Well because I noticed when I do that deep work as a leader, it's the catalyst for everything else.
So here are my top three secrets for success:
Take Imperfect Action:
Waiting for perfection is overrated. Imperfect action is your friend. Take that leap, make those pitches, launch that idea – the magic happens when you step out of your comfort zone. So, get comfortable with being uncomfortable!
Imagine if I hadn't reached out to that very first potential client. They might never have had the chance to say yes. And if they hadn't said yes, the thought of turning this into a full-fledged career might never have crossed my mind. Those initial affirmations paved the way for the birth of this business. Did I have it all figured out? Nope, but I kept going anyways. And you know what? I'm still learning, refining my approach, and I'm okay with that.
The Hard Moments are Happening for You:
Challenges aren't setbacks; they're growth opportunities in disguise. Embrace the tough moments, learn from them, and level up. Trust me, I've learned more from failures than I have from successes.
It's in the most challenging seasons that I've learned the most, whether it was that I said yes to too many clients all at once, or I hired the wrong person or my systems weren't streamlined or there was an error that was made. And yes, all of these have legit happened to me and inside of the business. BUT this is how we grow. This is how we get better. You have to walk through those hard situations, those painful moments, and yes even those cringe worthy emails, to be able to learn and grow from it and implement change.
What God Has Planned for You Is Going To Be So Much Better Than What You Do:
Life might zigzag, but that's the exciting part. Trust that each twist and turn is leading you somewhere amazing. You've got this, even when the path seems uncertain.
So make the plan, take the imperfect action, be okay if you fail, but hold it all loosely. You're on the right path. I just want to encourage you to keep going.
What's Next?
And there you have it, – three whirlwind years at The Virtual Assistant Studio. But our journey is just getting started! Make sure you're subscribed to our podcast because next week, we are announcing something very exciting, that you don't want to miss!
If you're hungry for even more gold nuggets and insider tips from this episode, head over to the Millennial Mom Movement podcast and hit play. Trust me; you won't want to miss it! Wanna be the first to know when a new podcast episode drops? Sign up below and get exclusive notifications sent straight to your inbox.
Want to give us a birthday present that is completely free? Give us a rating and review our podcast on whatever platform that you're listening to. It literally takes less than a minute!
Pin This Post for Later!